5 May 2020 By Abdul Samed Gbanha in Blog
Partnership for Sustainable & Equatable Access & use of improved Sanitation & Hygiene Services funded by UNICEF
Our partnership with UNICEF in the implementation of the community Led Total Sanitation program in the Upper West Region has directly contributed to 256 communities declared as Open Defecation Free(ODF) just in less than two years. This means people living in those communities  no longer defecates in the open and every household has a simple latrine. We have through this project contributrd to improving the dignity of local people, improved their heaith conditions and general  wellbeing. The project advocacy interventions have directly influenced seven(7) Municipal & District Assemblies to pass sanitation By-laws & regulations, sets-up a sanitation fund & developed comprehensive sanitation action plans. Our efforts contributed significantly toawards the improved sanitation outcomes in the Upper West Region as evidenced in the 2016 DLT Results where the Upper West Region wa said to have made the most improvements in rural sanitation outcomes for the 2016.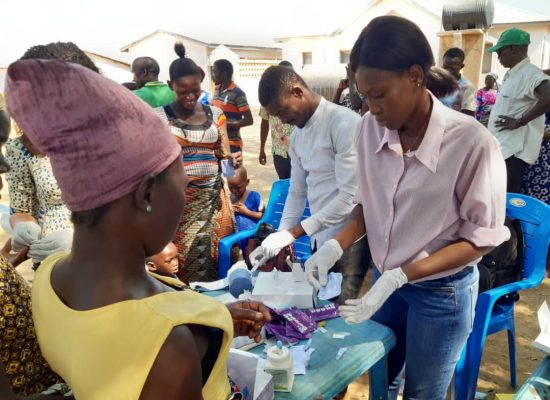 Keeping Mothers Alive & Eliminating HIV New Infections Among pregnant women and their exposed Children
Partnership for sustainable & equatable access & use of improve sanitation & hygiene services funded by Unicef.